Rugby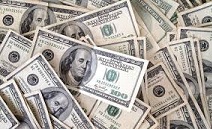 Rugby is game with ball similar to American football and it is played in Great Britain. The ball is oval and players throw the ball to each other by hands and trilbies while trying to reach the opponent's field and to score a goal. At the end of XIX century the rugby rules were officially set. International competition have been organized since then, at 1987 is the first world cup tour.
Main international competitions:
The world Rugby cup
it happens once at every four years and it is the most important rugby competition.
Tournament of the six nations
It happens every year at the beginning of February. Participants are the most powerful Europe teams : England, Italy, Ireland, France, Scotland, Wales.
Tournament of three nations
It happens every year from July to September. Participants are: Australia, New Zealand, South Africa. European rugby cup : European rugby cup is an European tournament also known as Heineken cup. It happens every year. Teams of England, Italy, Ireland, France, Scotland and Wales participate in. Out there is a lot of information you need to know if you are a passionate bettor!

If yo want to win from rugby betting, do not hesitate to buy our rugby tips! You can rely on our professional tipsters' knowledge and high betting results.
Replacement & Guarantee: For every sport prediction which is not WON or WON 1/2 your account will be charged with 1 prediction as replacement.