Soccer Rules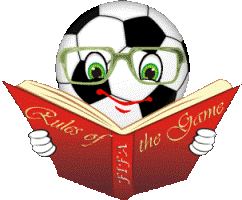 Association football, commonly known as football or soccer, is a sport played between two teams of eleven players with a spherical ball. The Fédération Internationale de Football Association is the international governing body of association football.
The laws that govern football, known officially as the Laws of the Game
Awards
Every year FIFA awards the title of FIFA World Player of the Year to the top men's and women's players of the year.